Saturday, June 7, 2014
The Playground Party
5-9pm
Blackbird Ordinary
Tickets: $15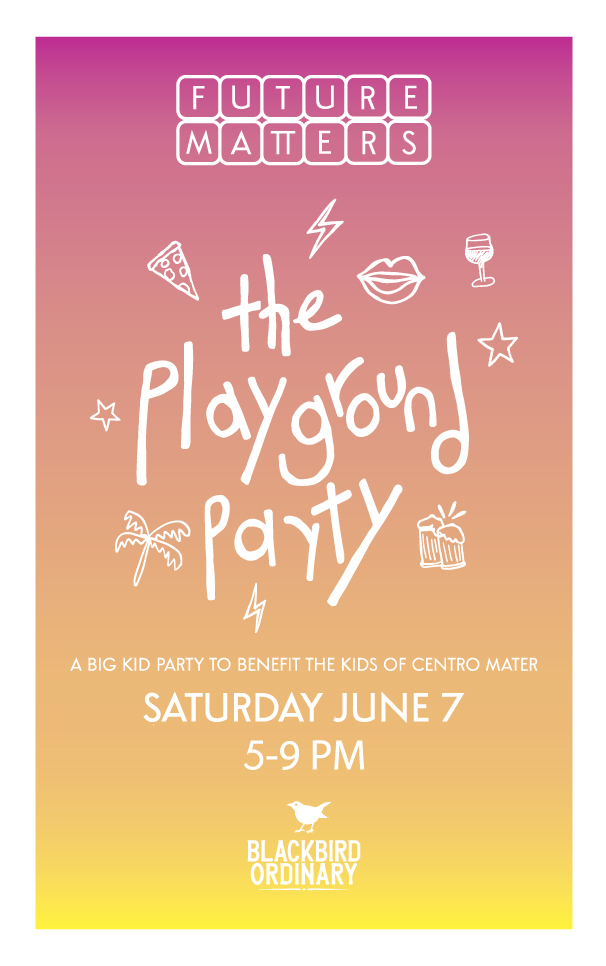 Future Matters invites you to their first annual summer kick-off party! Party like you're 8 again with too much cake, face painting, games, prizes and more--minus the creepy clowns. And since we're not actually 8, free drinks are included!
Future Matters is a young professionals' organization founded to spread the word about Centro Mater, a 45-year-old nonproft organization based in South Florida, that strives to aid economically disadvantaged families by providing quality childcare and education services.
Because at Centro Mater, every child matters.
http://centromater.com/