Saturday, February 8, 2014
The Kitchen Hop/Foodie's Crawl
2-8pm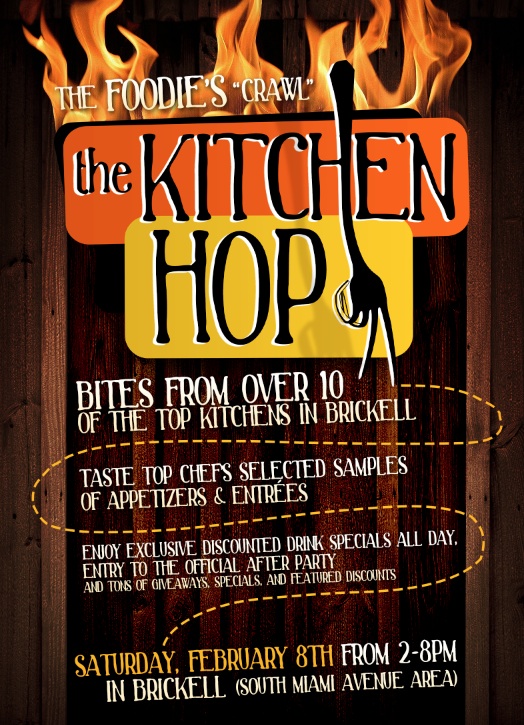 The Kitchen Hop is a restaurant crawl experience inaugurating in the heart of Brickell.
Each participant bounces from kitchen to kitchen sampling Chef selected bites from some of the best restaurants in the area. Additionally, participants will enjoy exclusive drink specials (Including our sponsor Modelo Especial), entertainment, sweets, suprises, entry to The Kitchen Hop after party, and much more!
The first Kitchen Hop will be held in Mary Brickell Village
Who is participating:
Oceanaire
Taverna Opa
Toscana Divino
Fado Irish Pub & The Confession Box
Balans
Burger & Beer Joint
Brother Jimmy's
Tapas Benidorm
AND MORE...
Ticket includes admission & a COMPLIMENTARY Welcome cocktail at the official after party at Blue Martini.