Cubans: An Epic Journey- The Struggle of Exiles for Truth and Freedom
by: Sam Verdeja and Guillermo Martinez
To participate in the contest, please leave a comment with your name/twitter handle. Winners will be announced November 10 and will receive a separate twitter DM!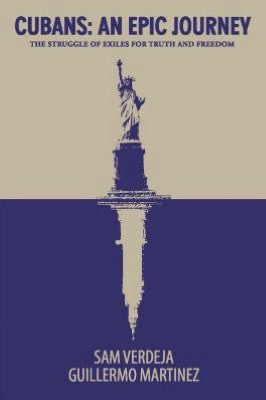 The Cuban experience over the last 60 years is subject of more than 30 essays from renowned historians, journalists, and media professionals in
Cubans: An Epic Journey, the Struggle of Exiles for Truth and Freedom
(Reedy Press, $27.99). The essays and photos reveal the complex interrelationships among the Cuban people, their homeland, the exile community, and American government and society. Sam Verdeja is a former publisher and CEO of Hispanic Publishing Group and VP of Marketing at The Miami Herald Publishing Company.
You can catch Sam and Guillermo r
eading with co-authors Myriam Marquez, Cesar Pizarro and Guillermo Martinez, moderated by Louise O'Brian: Sat., Nov 17, 11am Room 8502)